PySide Panel for Nuke to switch certain knob values to compare different settings or to dis/enable certain layer to speed up work.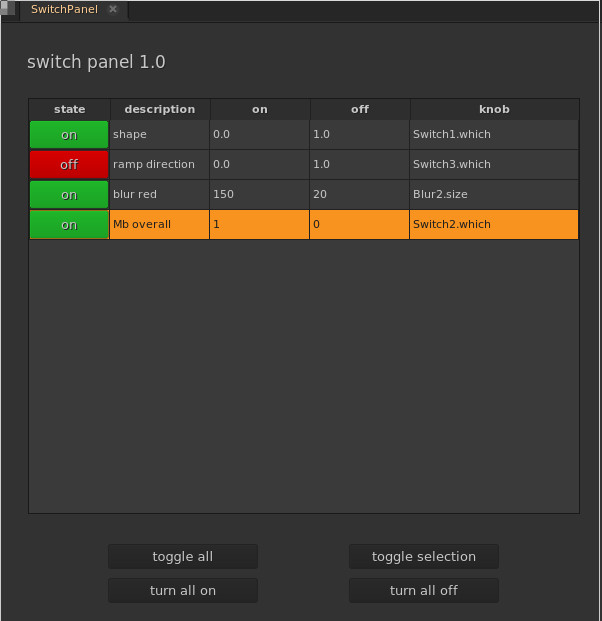 Those values will be stored inside the script and the Panel will be populated with those values on start up, if the script contains those extra knobs.
Also the Panel is available as dockable version as well as a floating panel to turn on and off.
Short demo on vimeo: